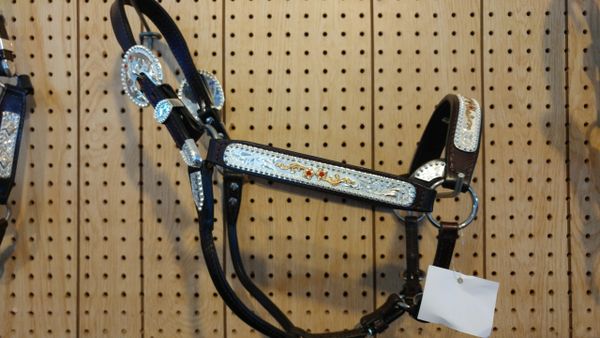 This is one of the designs from our new show halter line. This halter is silver plated with a jewelers bronze design on the silver pieces and red stones in the flowers. 
The size of this halter is the standard horse size. 
This halter can be made into several different sizes, if you would like it in another size you can contact us through email or call us to order it.