Diamond Design Show Halter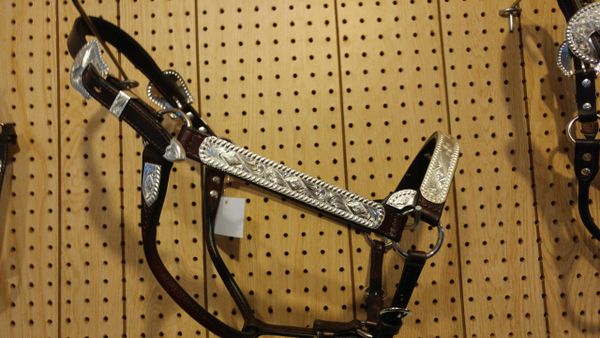 One of the designs from our new line of show halters. This halter is sterling plated. It can be made in any size that you need.
This halter size is the horse size. 
If you would like to have this halter made in a different size for your horse you can contact us by email or on the phone.